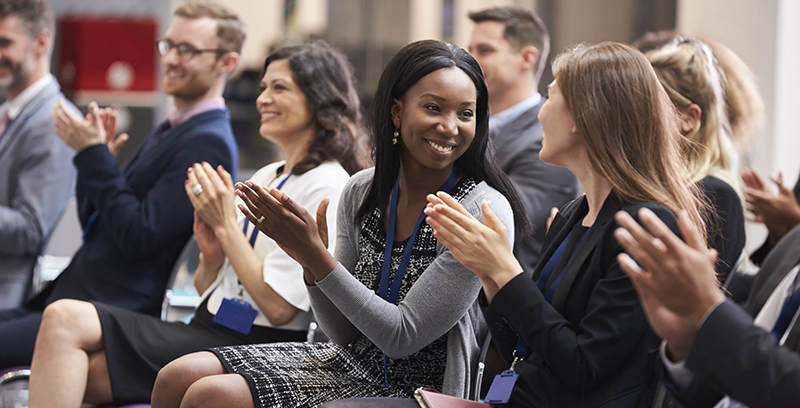 AACE's Annual Meeting Overview
Each year, experts from the field of endocrinology convene to collaborate, learn and earn CME and MOC through a combination of state-of-the-art lectures and hands-on learning, engaging sessions, expert panel discussions, abstracts and more.
Who Attends AACE's Annual Meeting?
Attendees are comprised of medical professionals from the field of clinical endocrinology at all stages in their career including clinical endocrinologists, allied health professionals, medical students, residents and fellows in training. With a wide array of educational options and continuing medical education offerings, participants can select to attend the sessions that are most relevant to their practice.
AACE's 30th Annual Meeting - Save the Date
AACE's 30th Annual Meeting will be held May 26-29, 2021 in Las Vegas, NV, at the Mandalay Bay Resort and Casino, Las Vegas. We hope you can join us in celebrating 30 years of AACE.
Interested in Exhibiting or Sponsoring?
Please contact the AACE Exhibits Team, c/o SPARGO, Inc.
Phone: (703) 631-6200
Email: [email protected]
Website: https://events.jspargo.com/AACE21/Public/enter.aspx
Future AACE Annual Meetings
2021 – AACE's 30th Annual Meeting
May 26 – 29, 2021
Mandalay Bay Resort and Casino, Las Vegas
Las Vegas, Nevada
US
2022 – AACE's 31st Annual Meeting
April 27 – 30, 2022
Palais des congrès de Montréal
Montréal, Québec
Canada
2023 – AACE's 32nd Annual Meeting
May 3 – 6, 2023
Washington State Convention Center
Seattle, Washington
US